Worship
- photo by Brian Gedcke

Melrose Worship Services
Melrose worship services blend contemporary and traditional elements, with a focus on thoughtful sermons and appealing music. Our Choir warms us up and provides wonderful punctuation to the liturgy and scripture readings.
Services are held in the magnificent sanctuary, surrounded by a colourful array of stained glass windows. (For more about our windows, you can download a booklet or take a tour through our photo galleries. Visit our instagram page to see colour photos paired with the booklet.
There are plenty of friendly faces to welcome you, so please join us and stay for refreshments and even a chat afterward.
Melrose This Week
Sunday, November 24, 2019
This Week is The Reign of Christ Sunday, the last Sunday in our Calendar Year C. Next week we begin Advent with all the extra services and busyness of the Christmas Season.
This week's Gospel Luke 23:33-43 once again looks at the final days of Jesus' life. Each year is a stand alone of the Jesus story – from birth to the rejection, betrayal, trial and crucifixion. It reflects the fulfillment of the mission of Jesus Christ here on earth leading to the beginning of the Church established in His name.
Charles Wesley wrote our first hymn for Sunday – Rejoice, the Lord is King, one of the six thousand that he was responsible for authoring. He was the youngest of 18 children and went on to found the Methodist Religion.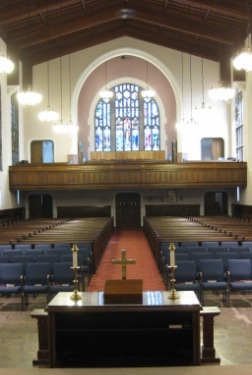 Adoration and Praise window, Reign of Christ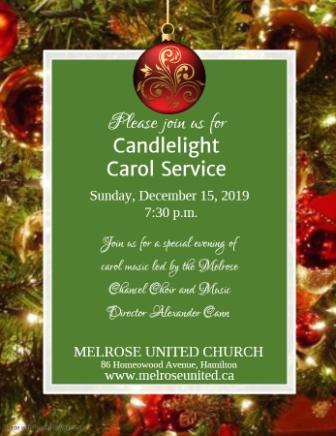 Melrose Weekly Bulletins

November 24, 2019
November 17, 2019
November 10, 2019
November 3, 2019

October 27, 2019
October 20, 2019
October 13, 2019
October 6, 2019

September 29, 2019
September 22, 2019
September 15, 2019

September 8, 2019 Summer Generic Bulletin
September 1. 2019

August 25, 2019
August 18, 2019
August 11, 2019
August 4, 2019

July 28, 2019 - First Pilgrim United Church
July 21, 2019 - First Pilgrim United Church
July 14, 2019 - First Pilgrim United Church
July 7, 2019 - First Pilgrim United Church

June 30, 2019
June 16, 2019
June 9, 2019
June 2, 2019